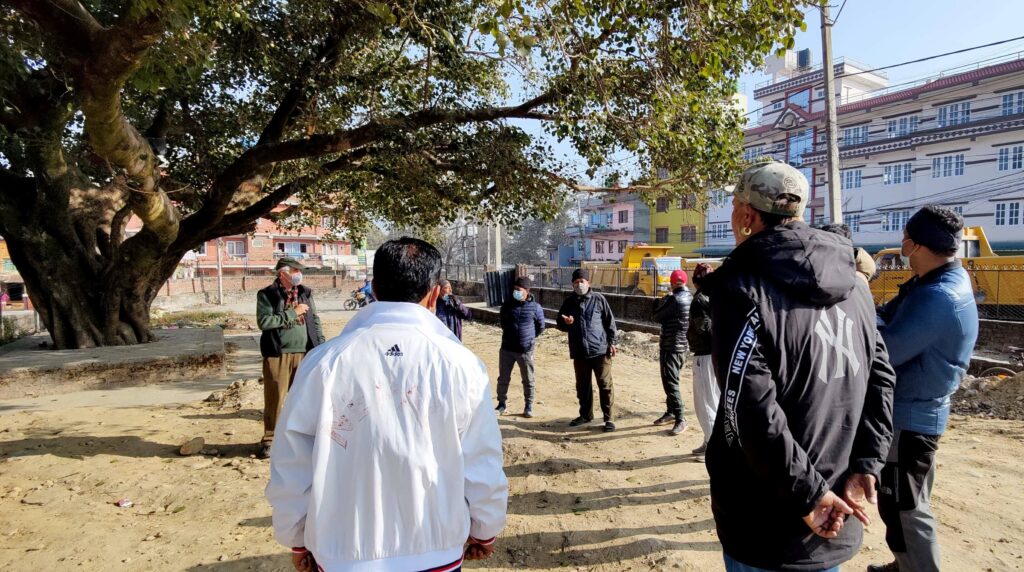 Meeting with Ward officials and community meeting to discuss Chyasikot park.  We are planning to revive this huge area of public land in a natural way. We will be collaborating with biodiversity builders, birds expert, and naturalists to imitate the natural system while designing this future park. Everyone should be able to enjoy quality green spaces, to live, love, work and play
We go out in the neighborhood and interact with diverse communities, ask them questions and bridge the differences before offering our ideas. Vriksha curates community pre-design discussions and carries out rigorous research, strategic action plans, and priorities, to get a project started or tested.  By layering methodologies, we do workshops, mapping, film, photography, to document our fieldwork and the processes. We also connect communities and potential cross-sector partners.
Understanding our community.
We keep questioning the priorities and patterns of urban development and involve communities in finding their own solutions. It is crucial to foster social capital and deepen our democracy, social values, community assets, ownership, and urban governance step by step. We trust in the process that rekindles not only spaces but also collective intelligence, intergenerational equity, inclusive local economies, and intangible heritages.