A collaboration with the Green and Clean team.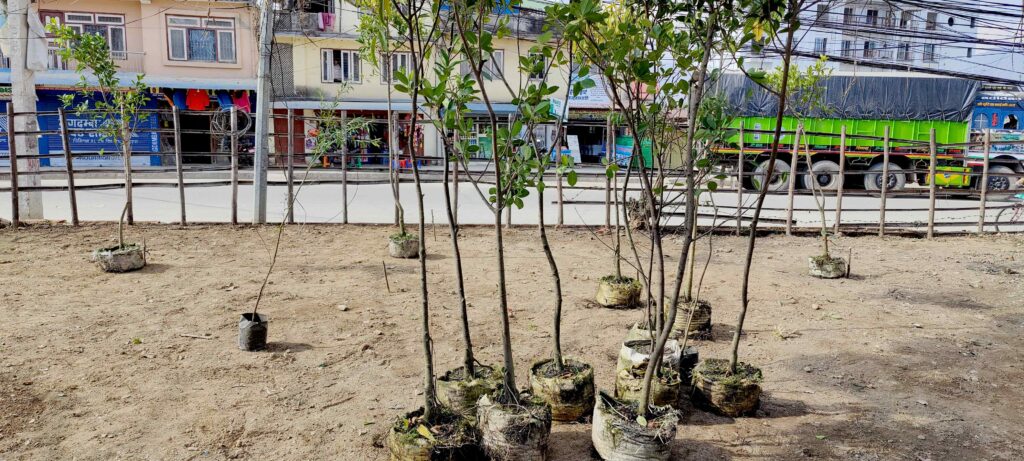 The constructive civic interaction, the art of listening, the envisioning process, and community-based participation are almost forgotten in many communities. Good public spaces are extremely difficult to find because the dynamics and complexities of public spaces are rarely acknowledged.
In such circumstances, Pasang Sherpa, a resident organized this clean-up with a general structure and mobilized the club members then formed a green and clean team. The team invites Vriksha to be a part of this Green and Clean Campaign. Cleaning the main road area every morning not only made the neighborhood cleaner than before but shifted residents' opinions of themselves and the possibilities. Residents had a chance to bond with one another and establish neighborhood coherence beyond racial, ethnic, cultural, and other lines. The realization of what can be accomplished if we work together with a common purpose made the residents more willing to find local solutions and address pertinent issues.
The message is conveyed to the city officials, the traffic police, and related bodies. Residents are informed about this campaign and local businesses, workforces, are recruited. We see politicians interacting evidently with the public during this pre-election. So we urge them to take action and be involved in this cause and work with the public and put the neighborhood wellbeing at the forefront.
Vriksha support and promote this community drive with a sincere effort to build a true sense of "ownership" or connection to the places. It warms my heart to see people becoming stewards of the place and sincerely involved in this community wellness effort.
We don't expect to achieve everything rightly initially. There is no silver bullet to the inherent complexity of public spaces. So we are testing concepts, experimenting with small improvements that can be refined over time. Together, we are trying to revive many neglected spaces into community parks.