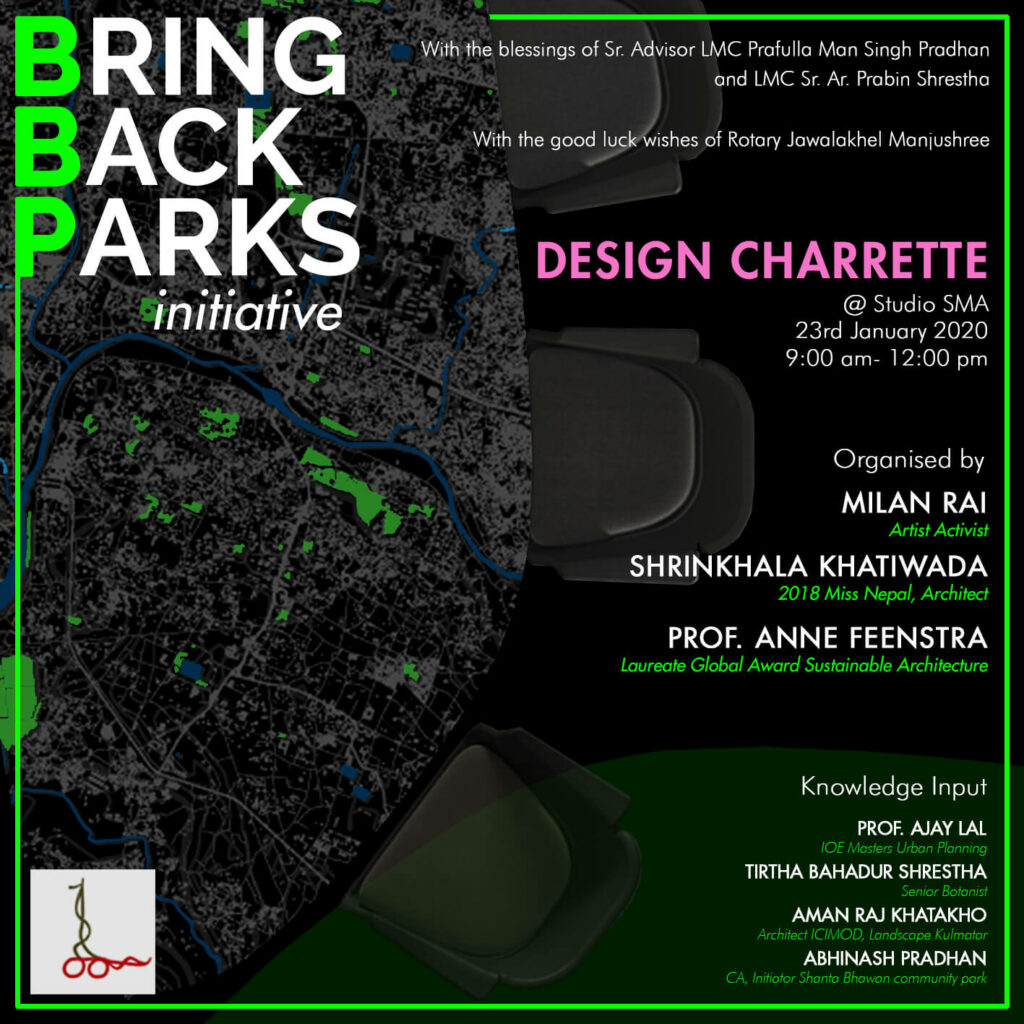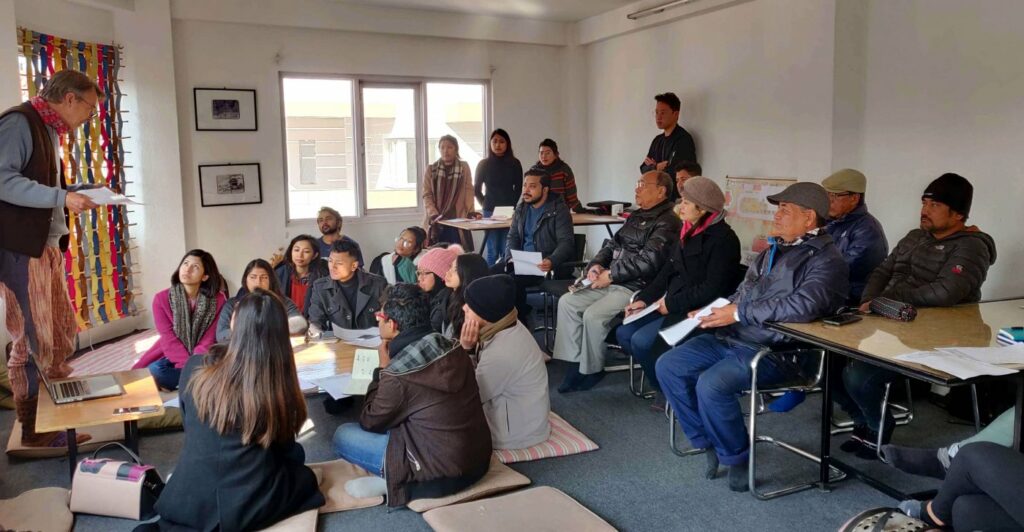 A design charrette was held on 23rd January at 9:00 am at the studio of Sustainable Mountain Architecture (SMA) to discuss the upcoming and completed parks in Lalitpur city.
We had discussions on the design approach for the (two) parks at Jawalakhel by team of three young architects (Shrinkhala Khatiwada, Sadar Bhandari, Shuvam Koirala) and LMC team separately.
Evaluation of the presented design approach was done on the basis of Ecology general, Flora and fauna enrichment, water need, cleaning need, social role community, movement, pavement, pause points, users experience, and space for public art. Relevant ideas, information, experience, and knowledge were put forward to aid the further development of forthcoming urban parks. The feedbacks helped us to identify and incorporate measurable solutions to improve security, accessibility, sustainability, water resources, and other design objectives. We not only talked about making a place for people but also living in harmony with birds, bees, butterflies. We talked about how Delhi is trying to call the sparrows back to the city. We reflected on what happens if the birds say goodbye to the city. * Bats are disappearing at an alarming rate.
Discussion on the construction of the pocket park at Pulchowk (in front of Alka Hospital) by team AFA (Prajal Pradhan) . We discussed the construction process and lessons learned from it. One conversation at a time, we encourage collective enthusiasm towards a collective goal.
Attendees : Milan Rai, Artist , Prof. Anne Feenstra, Laureate Global Award Sustainable ArchitectureShrinkhala Khatiwada, Architect, 2018 Miss Nepal (presenter)Prafulla Man Singh Pradhan, Sr. Advisor LMCAr. Prabin Shrestha, Senior Architect LMC (presenter)Prof. Dr. Sudha Shrestha, HOD Department of Architecture, IOEDr. Inu Pradhan Salike, Faculty, IOE Ar. Prajal Pradhan, A for Architecture (presenter)Ar. Sadar Bhandari and Ar. Shuvam Koirala, (presenter). People from diverse backgrounds like urban planning, environment and landscape architecture, Permaculture , architects , Artist , Professors from the Engineering campus, Lalitpur city officials including community members, and vloggers joined the event.