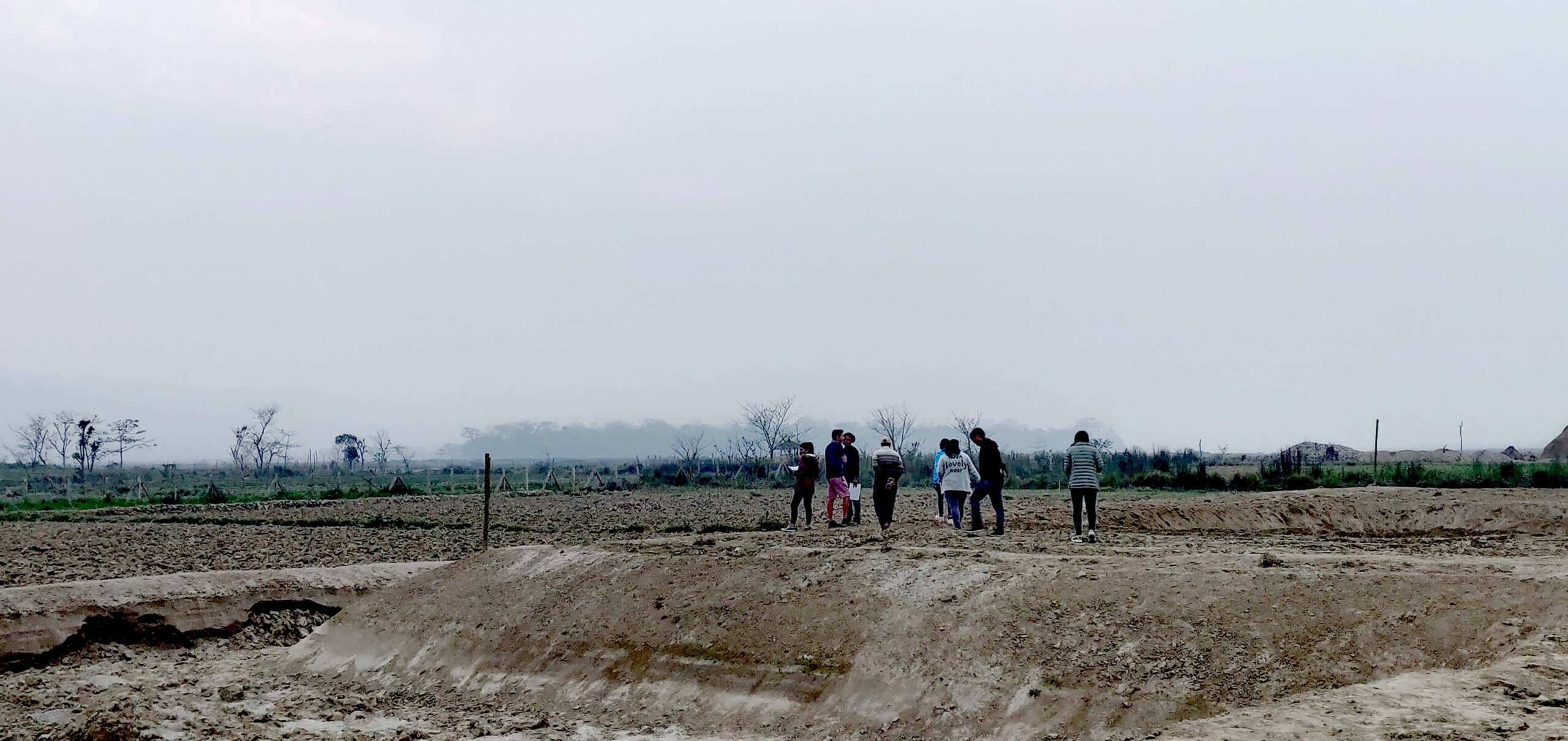 REGENERATE NOW, EVERYONE, EVERYWHERE –
URGENCY!
What we have achieved
We recently implemented multiple green projects in Lalitpur. Though a budget was allocated for the creation of these parks, the rigid procurement system obscured the financial provision for our technical support. To obtain this we had to go through the flawed tendered system that would certainly interfere with the process.
In such circumstances, we teamed up to rise above governmental inertia. Though we were not able to hire staff in the day-to-day operations. We leveraged our efforts and worked with what he had. We pooled Expertise + Volunteering = Expatriating in pro bono services.
For the past 3 years, we have been volunteering to fill the gaps. Each individual who has gifted their time, skills is team Vriksha. We are nurturing conscious architects and exposing young minds in social, environmental design, knowledge transfer, and simultaneously rendering their skills and ideas into challenged areas.
Interestingly, without financial resources and adequate organizational infrastructures, we accomplished several parks through sheer dedication and grassroots effort.
Scope of Work
We are assessing the examples of conducted projects, and the need to conserve more open spaces.  Moving forward these are some of our plans:
Host #ParkConversations in these places and do comparative case studies.
Enrich public spaces with public art installation.
Link up schools and do programs through the lens of art to educate, engage and inform about the green initiatives, environmental stewardship.
Present conceptual designs for green and soothing spaces in health care settings that can induce healing / therapeutic effect to the patients, visitors, and staff.
Collaboration with Theatre groups to uplift and hearten both personal and societal change.  Issues like, trauma sensibility gender diversity and socio-ecological realities will be conveyed through storytelling, narrative therapy.
Screening documentaries in these open spaces to imbue public awareness.
To engender, social capital, alternative solutions, standards, and mechanisms to deal with complex socio-environmental problems.
Share success stories, strategies, achievable goals, lessons learned, and the challenges with other communities.
Make connections to foster multicultural and inter-generational solidarity on pressing issues.
Uphold the rights of Indigenous peoples and that resilient spirit of environmental defenders.
We continue to identify public lands and report about their current status with proposed intervention. We are resolute to institutionalize evidence-based principles, standards of open spaces planning, and guidelines for the development and management of different categories of open spaces that will aid in the urban planning.
Embody environmentalism in everyday life practice.
Recognizing the roots of environmental issues and their connection to socio-cultural and political processes.
Localized solutions to reduce reliance and venture for new modes of progress and responsive place-making
Adopt Nature-based solutions, innovation, and sustainable materialism.
Realign with inherent natural system both for humanity and for the other species we share this planet with.
A just transition: It means democratizing public spaces while addressing today's needs without jeopardizing the ability of the next generations to reshape their own future.
We are transiting into a new urban era. Now is the time to radically shift / to take the leap.
Problems as Opportunities: At the heart of the city lies the hidden possibilities for urban renewal that represent new growths and a blueprint resource-efficient future.