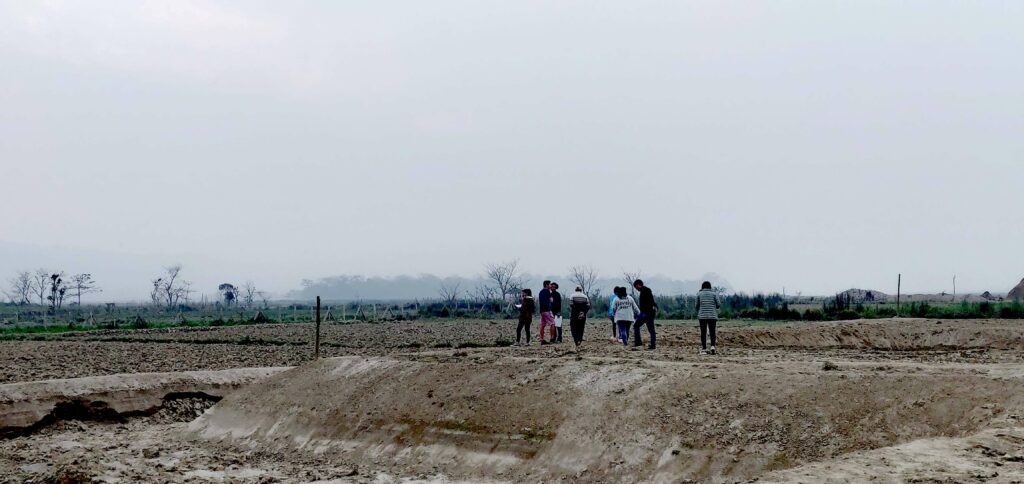 The Project
Smouldering social grievances in Nepali society triggered off the internal armed conflict in February 1996. Over a 10 years period, it took the lives of more than 17,000 people, 9000 were widowed between the ages of 19-35, hundreds were maimed, hundreds of thousands were displaced and more than 1400 are still disappeared. Both the warring parties (the State and the then Maoists) used torture and sexual violence as the weapon of war. It is estimated that more than 2 hundred thousand people were directly affected by this armed conflict. Nepal's armed conflict ended in 2006 after a Comprehensive Peace Accord was signed between the then Maoist Party and the Nepali State, but many social grievances that contributed to the armed conflict remain unaddressed. These unaddressed issues relate to structural violence, the impact of the ten years of armed conflict in terms of physical/psychosocial problems, and issues of restorative justice of the conflict-affected communities. Restructuring of the State; socio-political transformation of the country; unequal opportunities for women, youth, and people from minority communities; and emerging issues could trigger off new conflicts. Nagarik
Aawaz works to address structural inequality of the society with the collaboration of the community, local government agencies, and youth and women, by listening to the grief and grievances of the people and by empowering them to solve these problems collectively among themselves through non-violent solutions. We create spaces in communities to develop and strengthen a sense of belongingness, relationships, and resiliency among people to create and sustain peaceful societies.
In 20 years, through process-led learning, it has established values that reflect and resonate within the organization and shape the approaches of peacebuilding in the communities.
Nagarik Aawaz believes peacebuilding is an outward and inward journey of each individual person. and it has to be applied for oneself before individuals practice with others. Therefore, it has created peacebuilding values of "caring for others and oneself", "creating safe spaces for dialogue", "strengthening human relationships", "working for peace which can be felt every day" and "listening to unheard voices". With this initiative, Nagarik Aawaz (NA) aims to build a durable peacebuilding entity to remember, heal and learn from Nepal's armed conflict. In addition, the peacebuilding entity will also serve as a space to facilitate the ongoing multi-dimensional peacebuilding efforts and learning within Nepal, in the region, and even worldwide.
Project Description
The peace-building entity will be a memorial and learning center with multiple functions in an effort to help conflict survivors. It will help to honor their losses and heal their wounds, learn from their strengths and help them lead lives filled with dignity. It will provide a much-needed forum/platform for the discussion of injustices as well as a space for remembrance and healing. Existing communities and future generations will learn about the past at the Peace Building Memorial and Leaning Center (PBM&LC) and use these learnings to inform long-term commitments for a peaceful future. The PBM&LC will be a vibrant space that will be connected with other peace centers around the region and at international levels. The center will comprise of
• A knowledge center for peacebuilding, learning, and research activities;
• A safe space for conflict-affected communities and peacebuilders alike to remember,
heal, learn and collaborate; and • An open space for communities to come together.
During early 2018, NA acquired approximately two acres of land in Sehari, Madhyabindu
municipality, ward 2 (two), Nawalpur which is the center south of Nepal. Parallel to the Narayani River, this is a strategic location that is in close proximity to the Bharatpur Airport, Bhairahawa International Airport, Lumbini, the birthplace of Gautam Buddha, the Chitwan
National Park, and is only a few hours' drives away from other historical and tourist destinations. Backstopped by a technical expert group a Master Plan has been designed with the money that could be mobilised and fundraised so far, a multipurpose utility building which is now serving as NA field office and one of the local peace centres has been completed. 2.2.1 User Group of the Project
The conflict-affected individuals/families/communities will be the primary user groups. They will be the benefactors and contributors, involved in the story-telling, sharing of experiences, counseling, workshops, training, and learning activities. The locals will benefit from training, counseling, and workshops conducted here. The facility can also act as a parka recreational center, a resource centre, or a community gathering space.
Delegates: they can be regional or international associations/institutions. They participate or conduct a program/training/workshops etc., while lodging and recreational facilities will be provided to them.