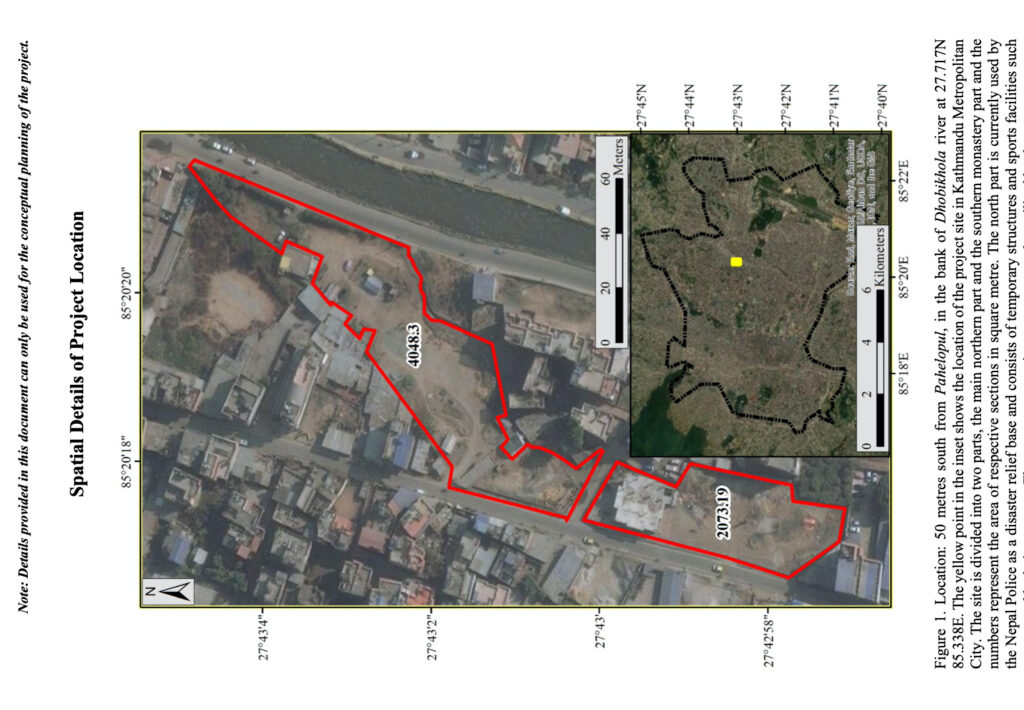 UPCOMING PROJECT: A master plan for a communal park in Haadi gaun.
This public land with an area of Ropani is temporarily occupied by the Nepal police, disaster management division. Shortly they are transferring to another location as the decision has been made to develop it into a park. The plan is to restore; conserve and improve a range of ecosystems where possible. We are taking this project as ecological and cultural restoration.
It will be a place where one can immerse in a new generation of experiences like environmental education, cultural-historical memories of the place, social connections, and recreation. The design will complement – not interfere with – nature and avoids ecological disasters. The park provides recreational facilities, play zones, threading the sensitive interface between the natural and built environment.