---
The Title "(खाना नै ओखती होओस्)" is drawn from the wisdom of the Fedengma,
revered Shaman of the indigenous Kirat (Limbu) community.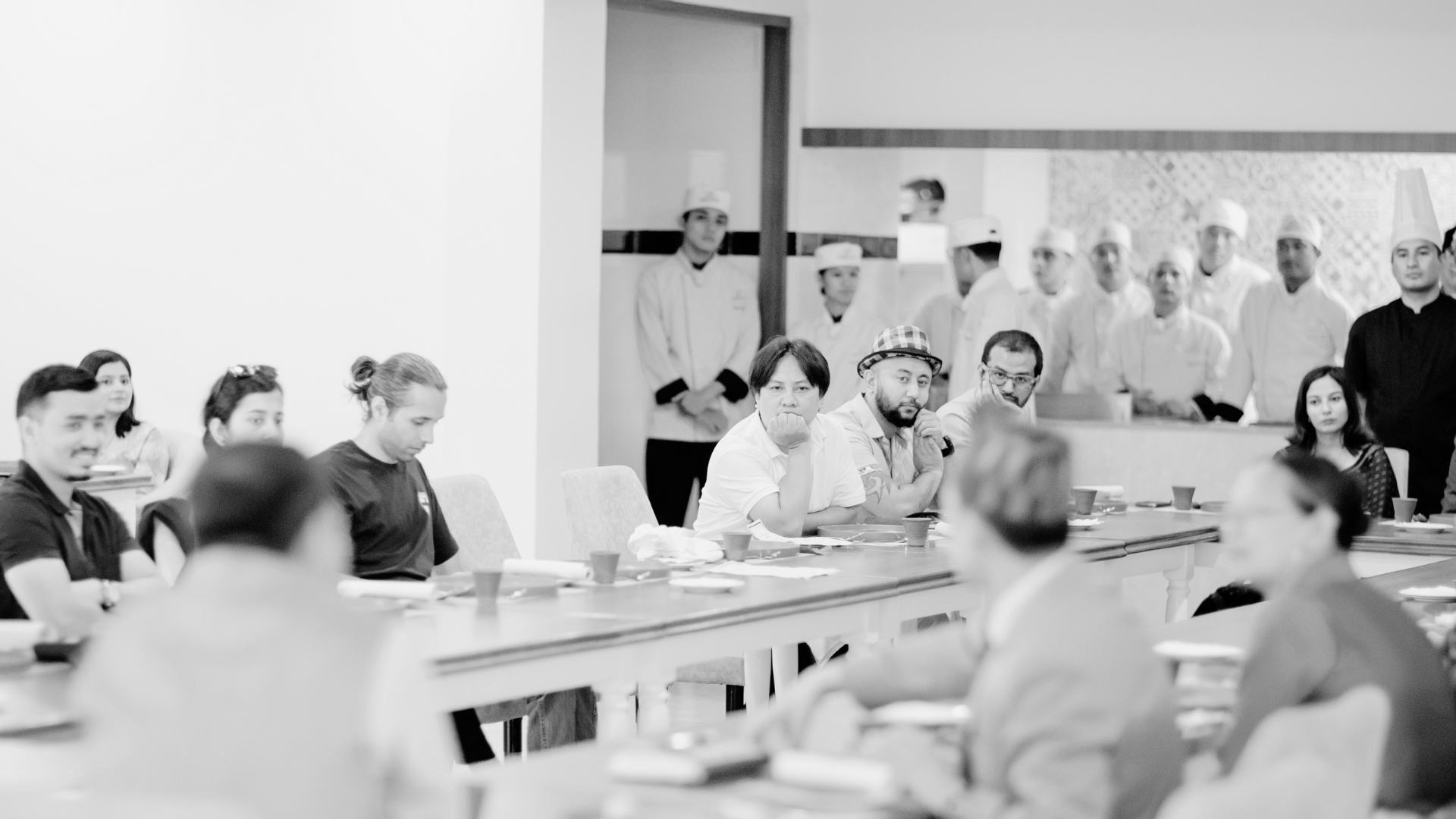 Thirty participants from diverse backgrounds and generations were invited to this communal dining experience.
With each dish served, we aimed to initiate discussions on topics such as the history of food, innovations in culinary traditions, and their connection to the soil, biodiversity, and our lives.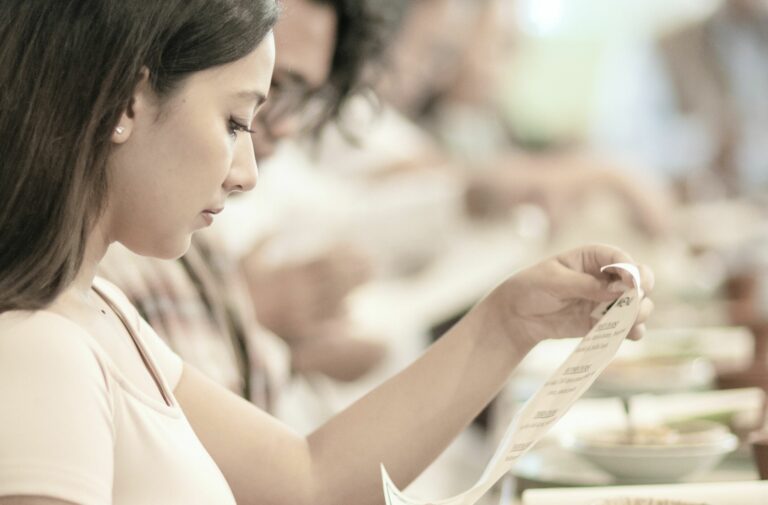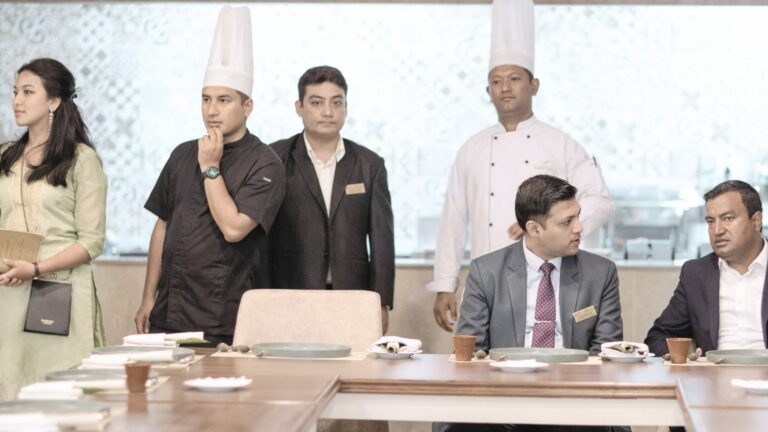 This experience was designed to instill a sense of community and encourage reflection on a path to healing. I am not suggesting that this event can fix our problems, but it does provide an opportunity to reevaluate and reconsider our approaches.
We discussed the intricate relationship between food, health, and the environment, not to mention the pollinators and declining Biodiver-city.
We hope to evoke a sense of a connected village, particularly in the context of urban living through such a communal dining experience.
Blind food tasting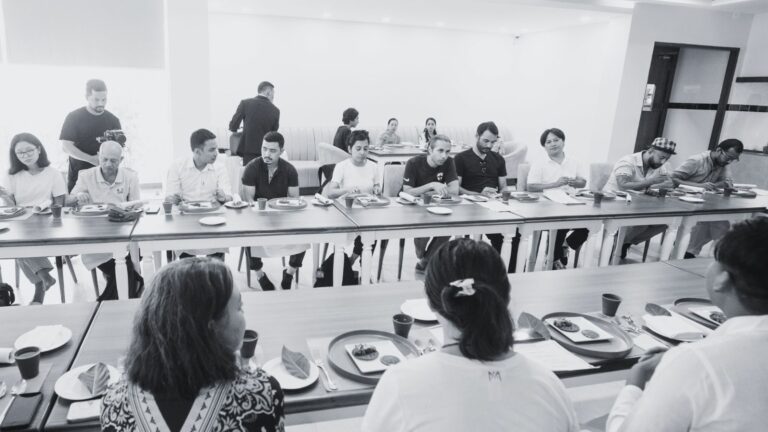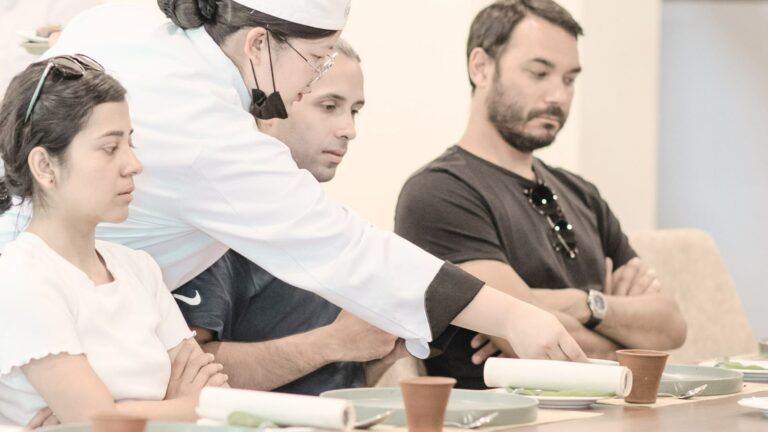 This experience was a culinary delight with 20 culinary students and chefs working in the kitchen to prepare a six-course vegetarian meal, emphasizing indigenous cuisine.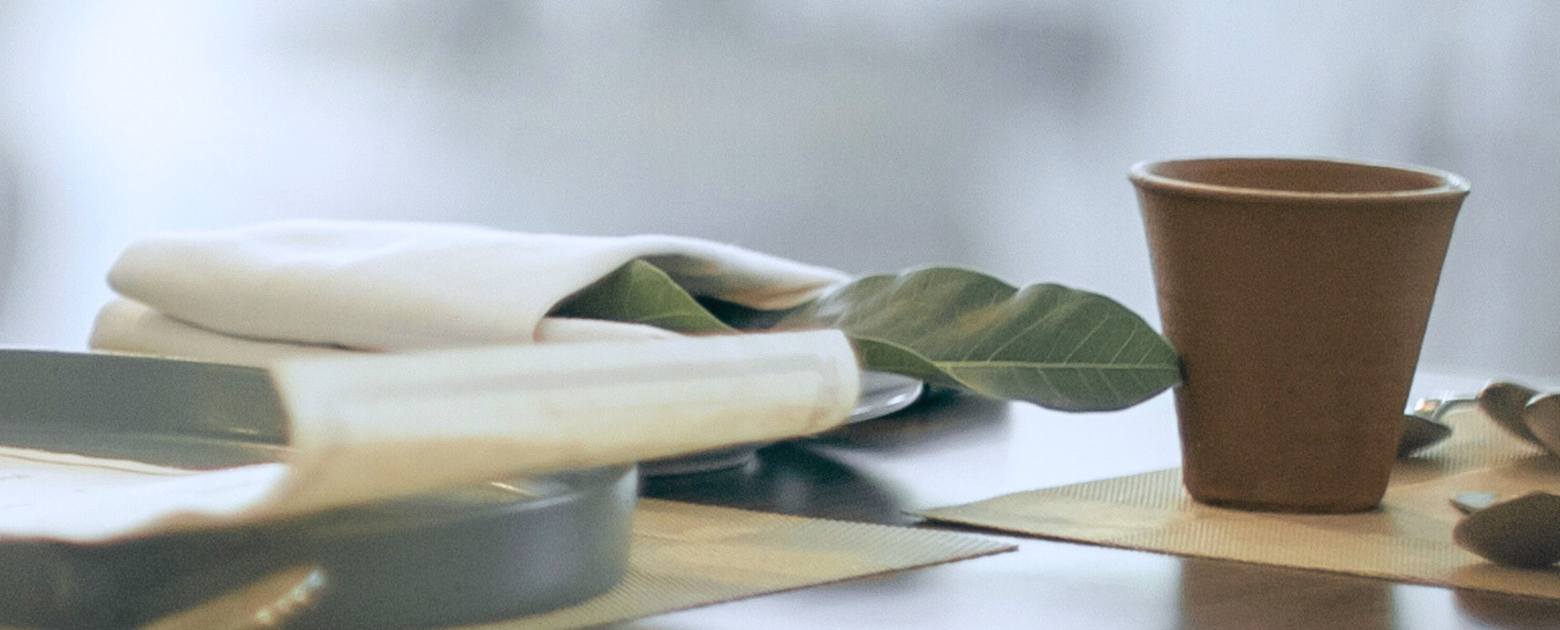 This event was curated by Vriksha in association with the Academy of Culinary Arts to foster interdisciplinary and participatory learning spaces.