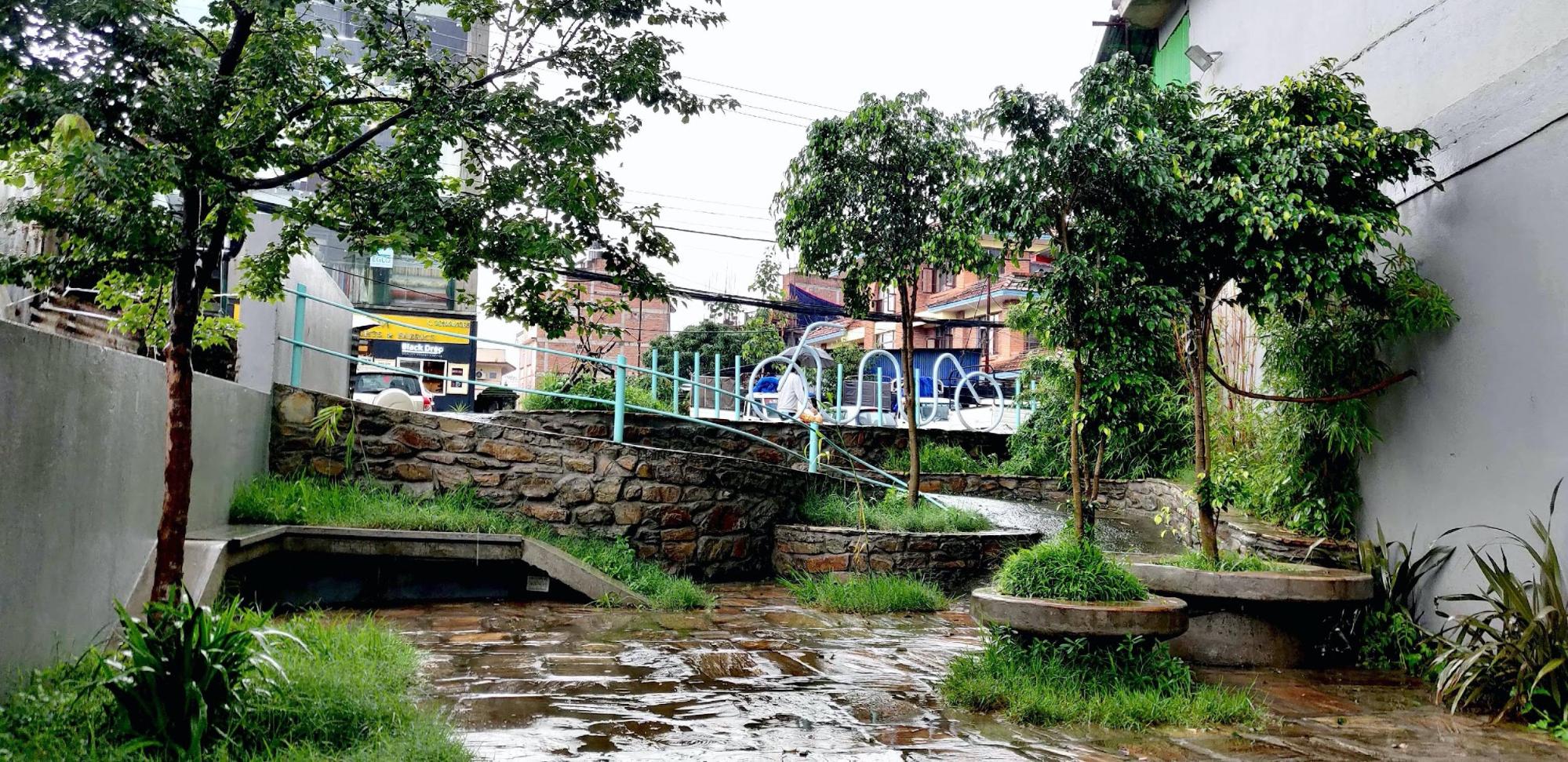 Despite numerous challenges, we implanted the pocket park. The project sculpted a meandering path that provides a passage with entrances on both sides. Amid constant vehicular movement in the adjacent street, people found a small place of respite. It soon became a spot, where people could unwind and meet with friends, as it offered a substitute for pricey cafes.
The Mayor's office provided necessary support in acquiring a piece of land in Pulchowk, a commercial area characterized mostly by grey infrastructure.
In December 2019, the process of turning this 800 m2 area into a pocket park commenced, and this project was completed by April 2020.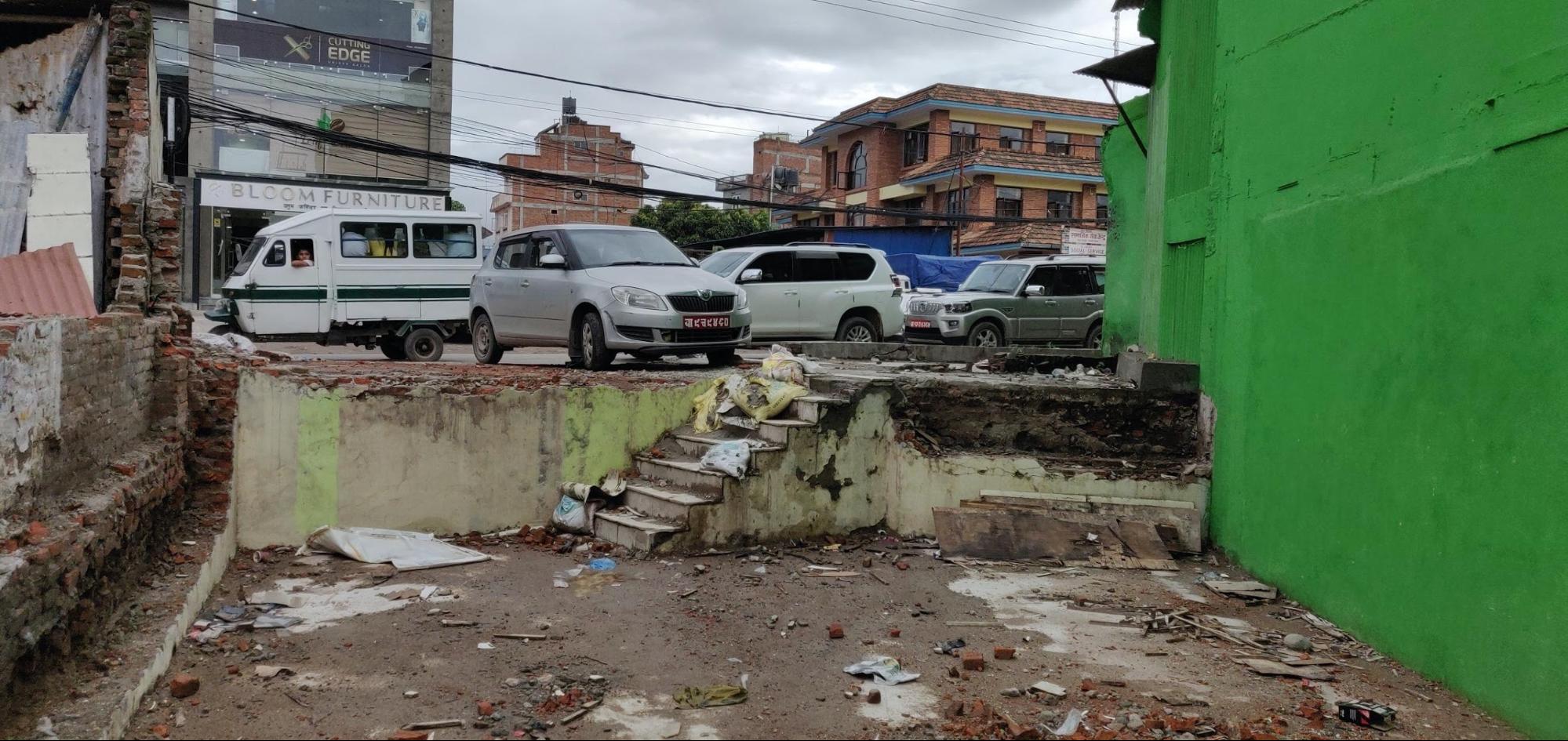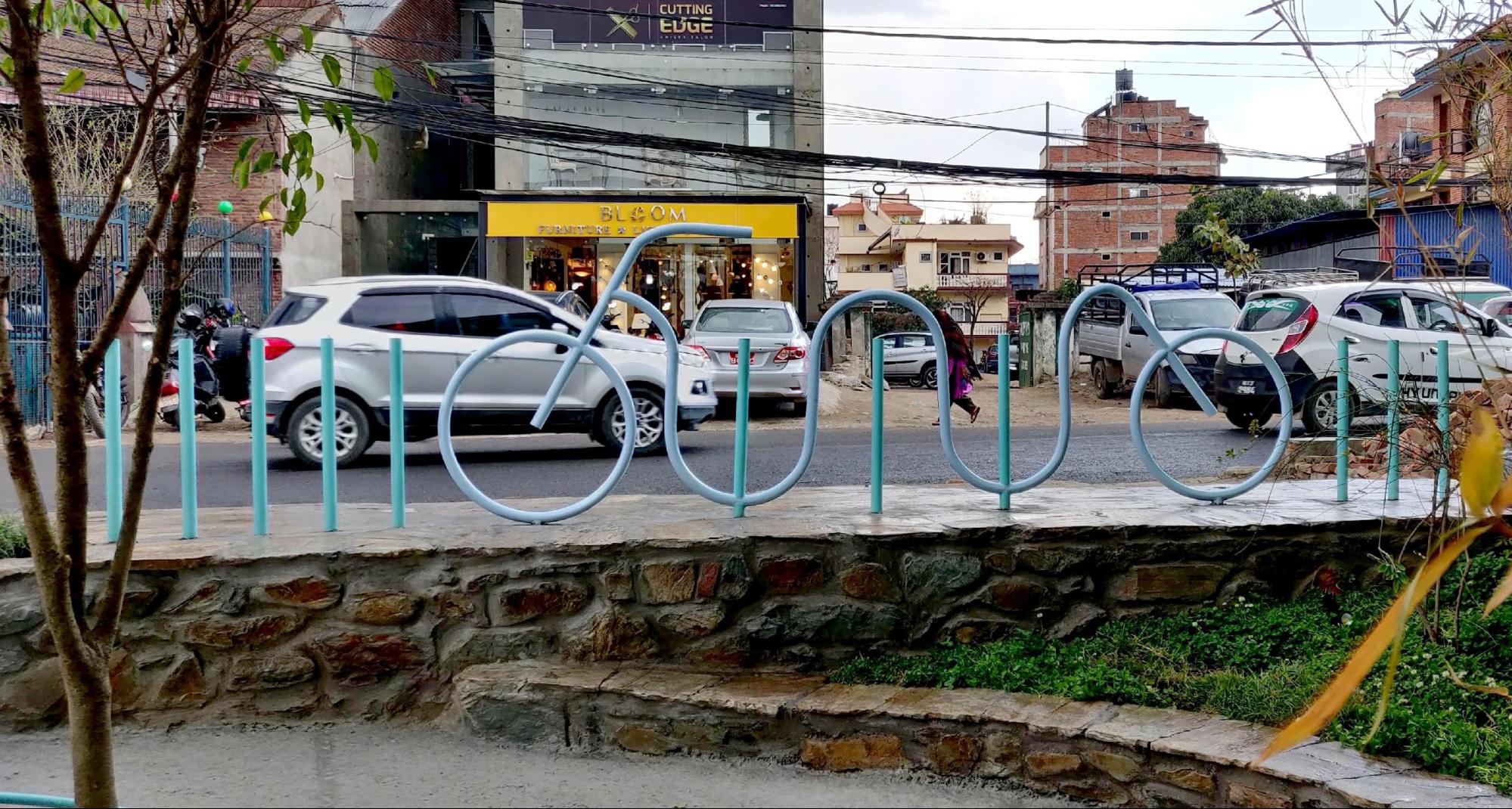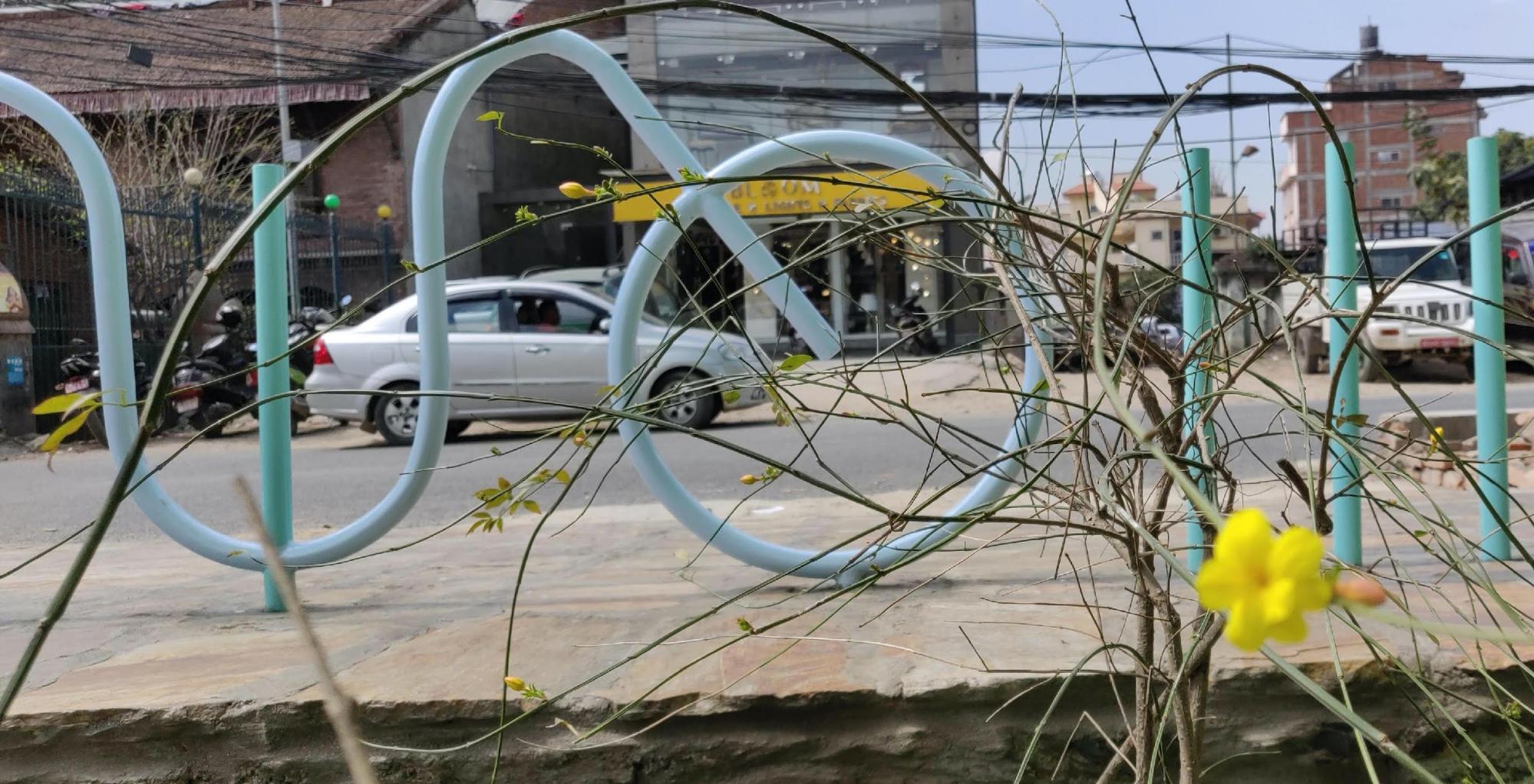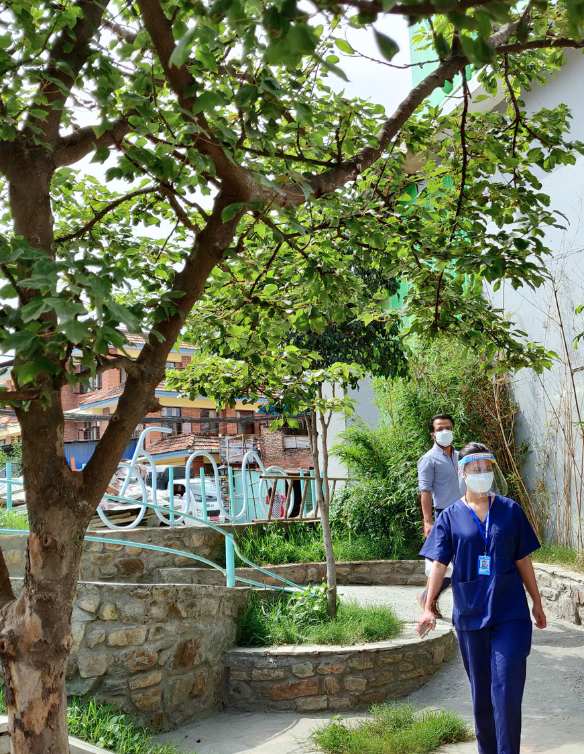 In order to connect the 4-foot difference in ground elevation, we incorporated a gently sloping ramp that provided informal seating areas throughout its length. We tried to balance the rigidity of the hardscape in this compact site by cutting uneven gaps in between the pavement. This helps rainwater to find its course amid the paved surface.
Although the ecological role of this pocket park is finite, it resonated with many visitors who felt the absence of green spaces and nearby parks in their neighborhoods. Those who initially doubted this project were experiencing it and demanding for more of these pocket parks in their locality. This pilot project was a strategic approach to extend our initiatives into other areas that required decisive interventions.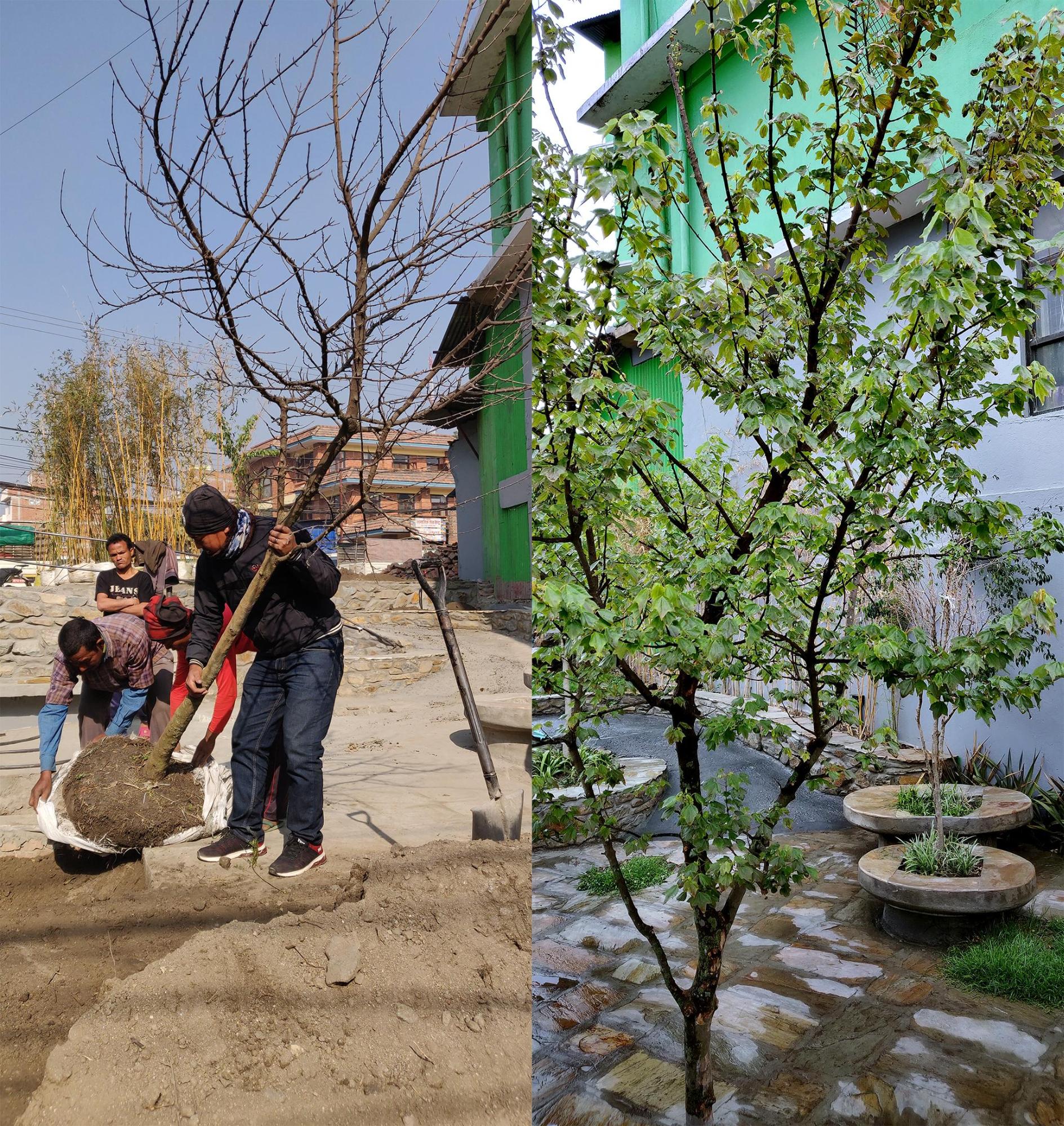 We carefully transplanted grown-up trees along with perennials and native grasses, deviating from conventional urban greening practices. The pocket park requires minimal maintenance due to the selection of materials and plants, as well as the voluntary care provided by employees of local businesses. This would not have been possible without actively engaging with them in the planning and implementation phase of the project.
Location: Pulchowk Lalitpur
Design Team
Concept and Supervision: Milan Rai (Artist )
Architects: Kusum Shrestha, Prajal Pradhan Karishma Manandhar, Mahesh Maharjan (A for Architecture firm